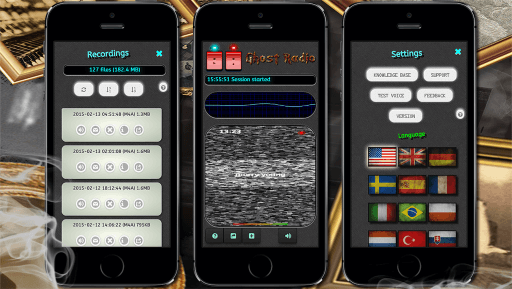 An entirely new Control Panel has been added to the Ghost Radio app, which allows you to change various key parameters in real-time:
Switch between different types of noise: White, Pink and Brown.
Change the rate and volume of the noise.
Control the sensitivity of the analysis algorithm.
And more…
The new version also includes the following:
Better analysis logic.
A built-in EMF meter, using the Magnetometer sensor of your iPhone or iPad, which also feeds the analysis algorithm.
The self-calibration now only has to reach 100% once every time you start the app.
New real-time visualizations of the sound: Voicegram and Waveform (tap on the visualization screen to toggle between the modes).
And numerous other improvements and bug fixes!